A legacy of land, sea and sky: Charlie's Story
Posted on Friday December 10, 2021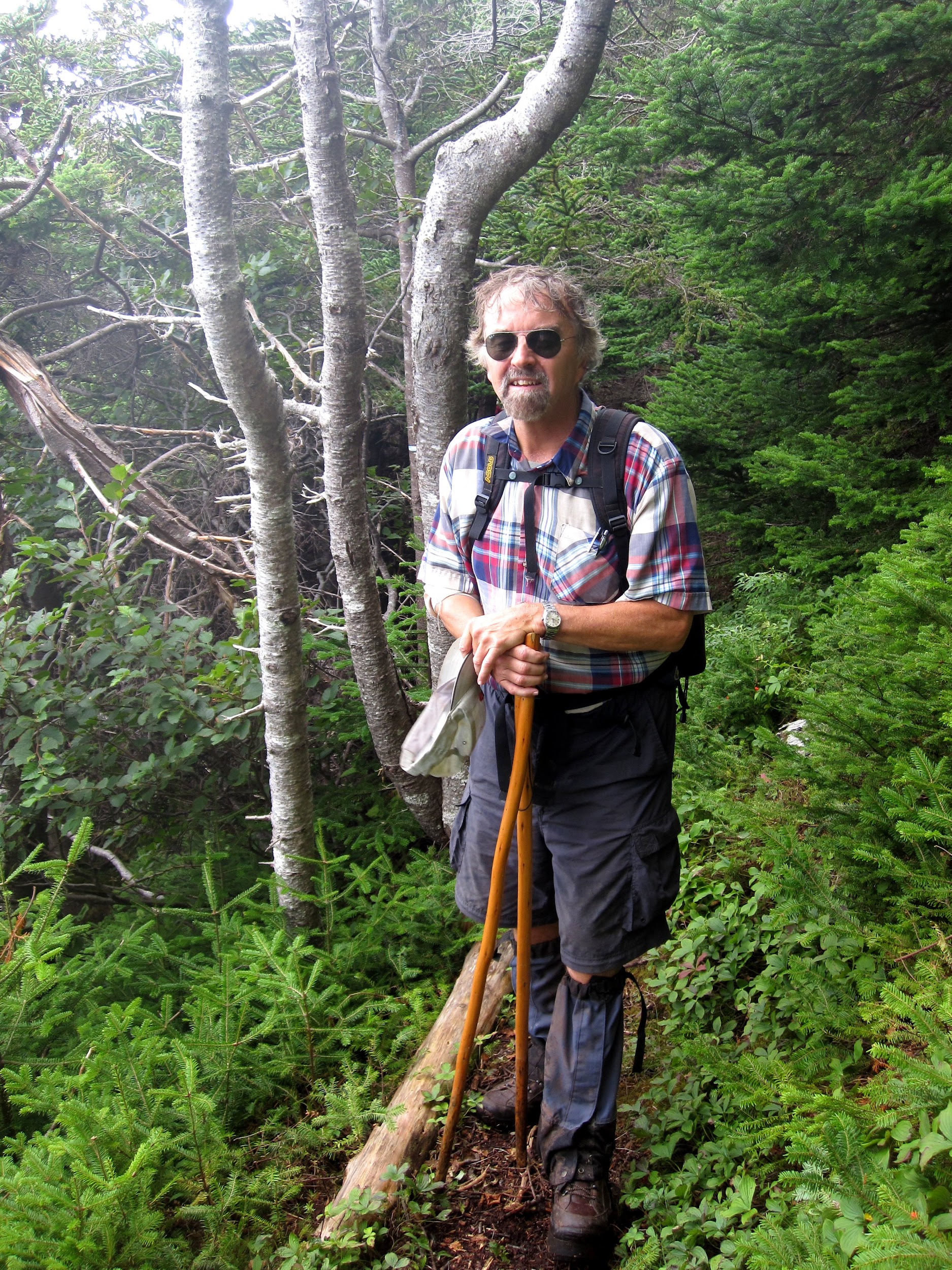 Related Photos
Charlie's Story
A Legacy of Land, Sea and Sky: The East Coast Trail Planned Giving Program
"In May of 2021, the East Coast Trail Association received a very generous testamentary gift of $100,000 from the Estate of Charlie Elton. This charitable bequest is a lasting legacy of Charlie's generosity and support of the East Coast Trail; a cause he cherished and a place he dearly loved. Charlie's gift will support the ongoing sustainability of the East Coast Trail and help preserve and protect "his special place" for all to enjoy for many generations to come. On behalf of the East Coast Trail Association, I wish to recognize and thank Charlie for this most wonderful gift. "Many people walk in and out of our lives, but only true friends will leave footprints in our hearts" – Eleanor Roosevelt. Thank you, Charlie, for being a true friend of the East Coast Trail. Your love of the trail has and will continue to help us make a difference."
– Randy Murphy, President, East Coast Trail Association.
"On a fine day, there is no better place to be on this earth." – Charlie Elton
And Charlie could tell you…
Charlie Elton was a generous, successful, third-generation businessman from St. John's with a deep love of his island home of Newfoundland. He travelled around the world – even climbing Mount Kilimanjaro – but to Charlie the East Coast Trail was everything.
Well known as an avid hiker, Charlie introduced many to his love of Newfoundland and the East Coast Trail. He gathered around him a wide-ranging and ever-changing group of people for weekend hiking. There were Newfoundlanders. There were people from elsewhere in Canada and around the world…including Tsan-Chin Yang from Taiwan.
Often taking the role as hike leader, Charlie was an interesting person with knowledge and interest in many things. On weekends, hikers often gathered in his kitchen for a coffee and snack before piling into his van to drive to the trail. With Charlie, the conversation always flowed, helped by the wide range of hikers who gathered around him.
Charlie instituted many traditions, including an annual lobster feed. He knew a lady who sold from a roadside truck and after a hike, he and his hiking friends would gather to enjoy a feast of this delicious Newfoundland specialty. Charlie knew local trails and people wherever he went. Blessed with the gift of the gab, he was warm, opinionated and funny. He talked himself into a cup of tea and a freshly buttered tea bun at many a coastal community's trail-end.
The East Coast Trail hiking paths along the Southern Shore were among his favorites and he used a collection of disposable cameras to document his adventures.
Friends say his motto was that there was no such thing as a bad day on the trail. Inclement weather, rugged terrain or linear trail challenges did not faze him. He loved dramatic hiking trails and although he loved solo hikes, there have been many hiking companions over the years with fond stories of hikes with Charlie. His habit of stashing an old bike in the bushes at one end of the trail to transport him back to his vehicle has been adopted by others.
By making a generous financial legacy to the East Coast Trail, he showed that, for him, the Trail was "the best place on Earth to be."
We think he's right and we thank him for his generous gift.
We need your help to protect, improve, and preserve the integrity of the East Coast Trail for future generations.
Planned Giving is one way you can help ensure the ongoing care and environmental stewardship of the East Coast Trail so that others can continue to experience the wild beauty of this special place. Leaving a gift in your will is easy to do and it doesn't have to be large … every gift is a step on the journey.
WHAT YOUR GIFT WILL DO
When you remember the Trail in your will, you will be helping to support environmental stewardship, culture & history, health & wellness, outreach & education, as well as tourism & rural development. Your support will help sustain the Trail for future generations and keep it safe and open to the public.
NEXT STEP
The most common way to give is a charitable bequest or legacy gift, structured in a way that works best for your family and loved ones. For more information about ways to give to the East Coast Trail, talk to your estate planner, financial advisor or solicitor or contact our office to explore options.
Charitable Donation Number: 899356364 RR 0001
Note: Planned Giving is a new program approved by our Board of Directors in 2020. We are in the process of modifying our website to support the official launch in February 2022.