2018 ECTA Annual General Meeting
Posted on Monday August 27, 2018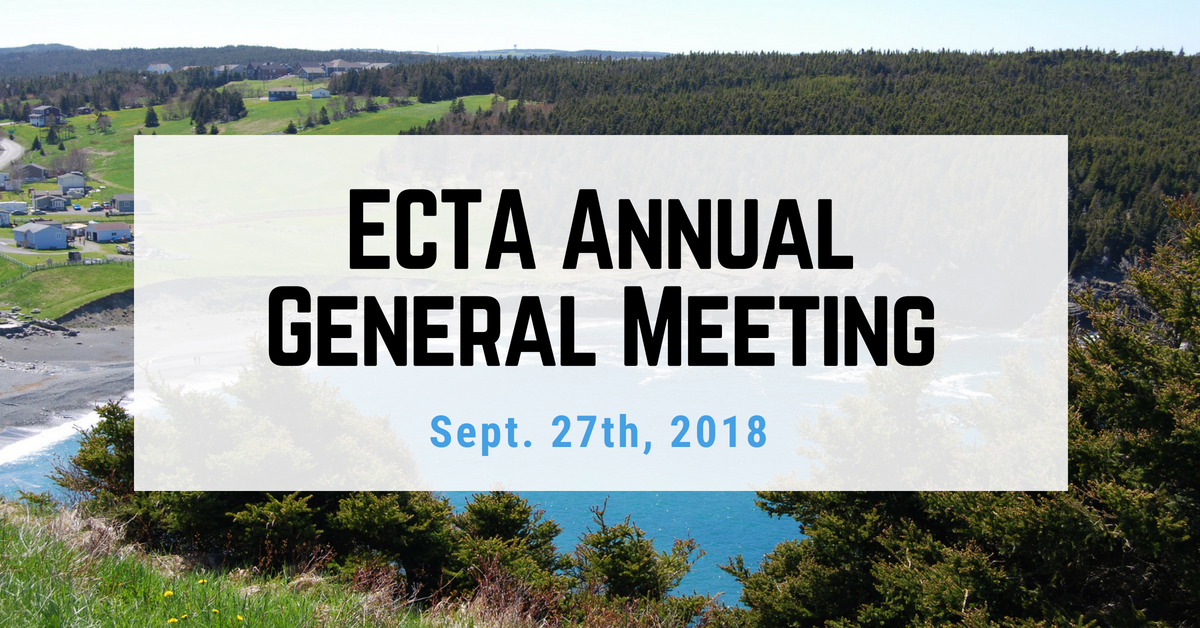 East Coast Trail Association Members are invited to attend the Association's 2018 Annual General Meeting (AGM). RSVP
When: Thursday, September 27th, 2018
Time: 5:00pm Doors Open, 5:30pm Meeting Starts, approximately 7:30pm Meeting Concludes
Where: The Gleneyre Room, Paul Reynolds Community Centre, 35 Carrick Drive, St. John's
Parking: Free Parking at Paul Reynolds Community Centre
Meeting Scope:
Welcome by the Chair
Minutes of the 2017 AGM
Work Plan "Progress Report" April to September 2018
Business Meeting: Appointment of Auditors, Member Question & Answer Period
Nominations Report and Election of Directors
Potluck Social and Guest Speaker (To Be Announced)
Please RSVP Here to let us know if you plan to attend (sign-ups won't be public, only seen by ECTA).
Make your voice heard:
To vote at the AGM you must attend and be an ECTA Member in good standing 30 days prior to the AGM, i.e., your membership fee has been paid. Verify your membership status in advance of the AGM: email membership@eastcoasttrail.com or call the ECTA Office in advance of the AGM at 709-738-4453.
Membership:
Your voice makes a difference. Annual ($25) or Life Membership ($500) in the ECTA is tax-receiptable within Canada and makes a significant contribution to the trail. Join or renew from our website: choose your membership category, then click join
If you have any questions about the AGM please email office@eastcoasttrail.com or phone 709-738-4453.