ECTA Annual General Meeting – Sept. 28, 2017
Posted on Wednesday September 27, 2017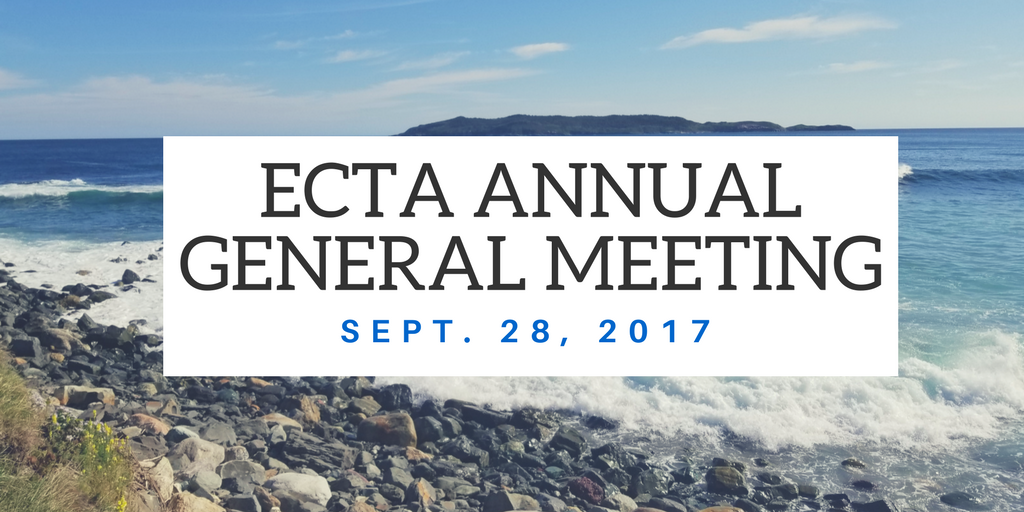 East Coast Trail Association Members are invited to attend the Association's 2017 Annual General Meeting (AGM).
When: Thursday, September 28th
Time: 6:30pm (Doors Open), meeting starts at 7:00pm
Meeting Scope: Progress Report (April-Sept.), External Audit Report, Board Election
Agenda: See below
Where: The EB Foran Room, 4th Floor, City Hall, St. John's, NL
Parking: Free Parking at City Hall Parking Garage
Light refreshments will be provided.
Please let us know if you can make it by signing up here (sign-ups won't be public, only seen by ECTA).
Please click on the appropriate document links to acquire the following reports in advance of the AGM; they will not be printed and available at the AGM.
Agenda
7:00pm Welcome by the Chair
7:05pm Aaron O'Brien "Mapping the Back Country Trails of Cape Broyle"
7:15pm Minutes of the 2016 AGM
7:25pm Work Plan "Progress Reports" April to September 2017
7:55pm Business Meeting: Appointment of Auditors, Member Question & Answer Period
8:25pm Nominations Report and Election of Directors
8:40pm Closing Remarks and Adjournment
Make your voice heard:
To vote at the AGM you must attend and be an ECTA Member in good standing, i.e., your membership fee has been paid. Verify your membership status in advance of the AGM: email membership@eastcoasttrail.com or call the ECTA Office in advance of the AGM at 709-738-4453.
Membership:
Your voice makes a difference. Annual ($25) or Life Membership ($500) in the ECTA is tax-receiptable within Canada and makes a significant contribution to the trail. Join or renew from our website: choose your membership category, then click join
Join the Board of Directors:
We are seeking candidates for the following Board positions; if you are interested or would like more information, please contact office@eastcoasttrail.com with "Board of Directors" in the subject line of your email or call 738-4453. Click on the following link for a brief overview of positions.
VP Land & Legal
VP Volunteers & Membership
Corporate Secretary
Oversight Director: Accounting & Finance
Oversight Director: Strategy & Work Plans