Nominations for Flamber Head Award 2018
Posted on Wednesday March 21, 2018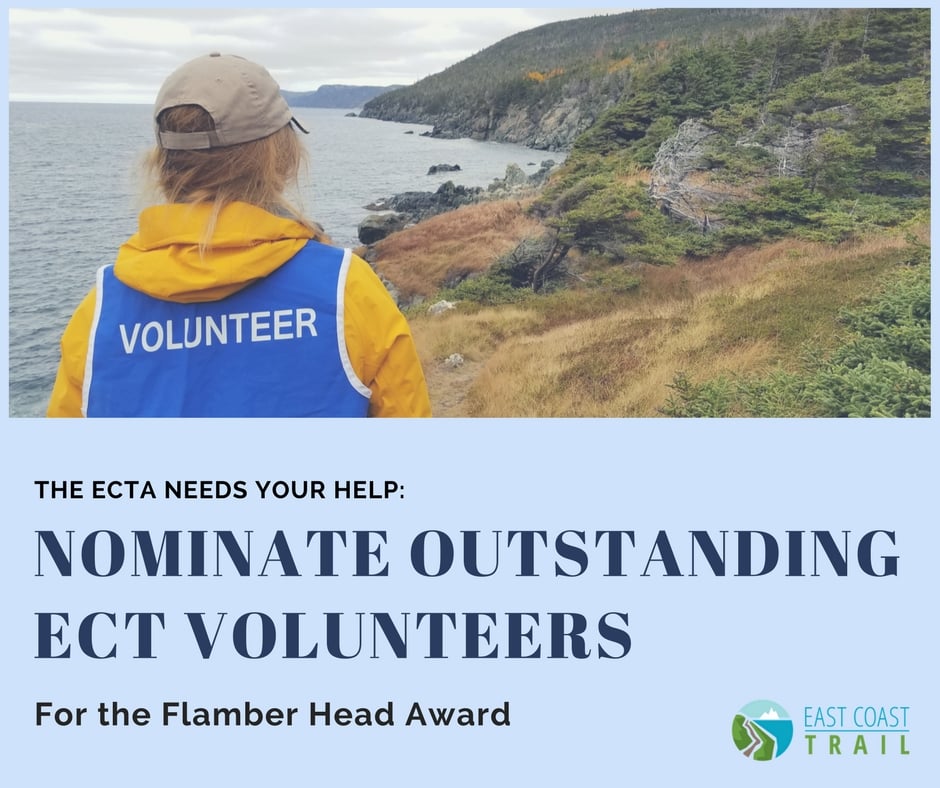 Established in 2010, The Flamber Head Award is given to volunteers of the East Coast Trail Association who have volunteered for three (3) years or more and have demonstrated exceptional commitment to the Association. These volunteers exemplify leadership, creativity, cooperation and hard work. Recipients have made an outstanding contribution to the Association, and to the community, through their dedicated service.
Nominations for this year's Flamber Head Award are now open. To nominate a volunteer, please follow this link: https://goo.gl/forms/S8cnQCunHUY8FE342. The deadline to nominate volunteers is Monday, April 9th 2018.
Nominations will be kept confidential and are reviewed by a committee sanctioned by the East Coast Trail Association Board of Directors.
This year's awards will be presented at the Annual Report and Awards Night on Thursday, April 26, 2018. Please check our Events Calendar in the future for details.