Seasonal Job Opportunity: Trail Crew Worker
Posted on Thursday August 16, 2018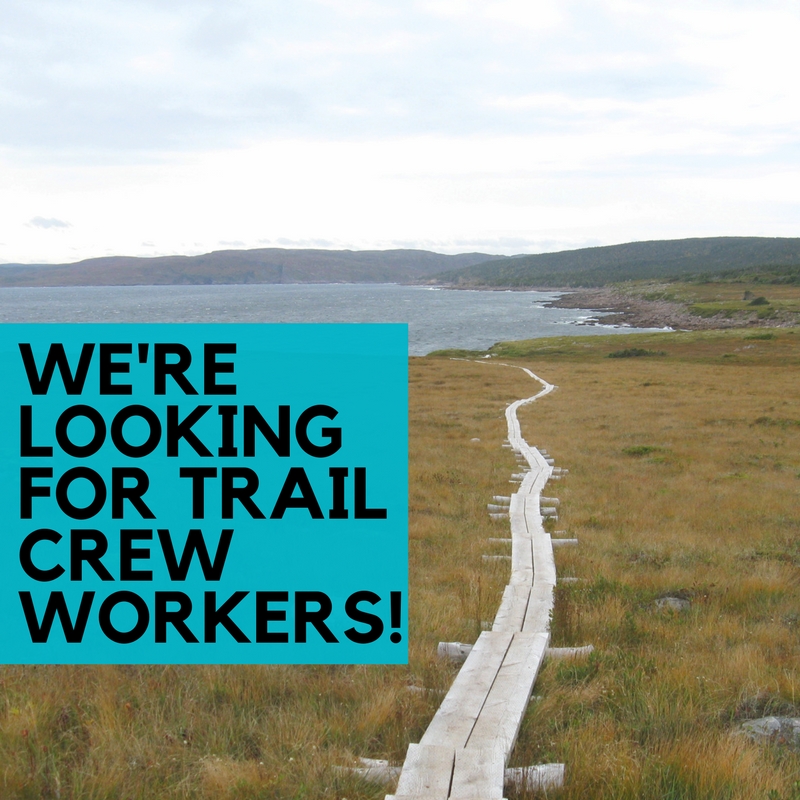 The East Coast Trail Association is accepting applications to fill seasonal Trail Crew Worker positions to assist with construction, enhancement and maintenance work along the coastline of the Avalon Peninsula, between Topsail Beach and Cappahayden.
Period of Work: From September, 2018 to November, 2018.
Qualifications:
Be knowledgeable in the proficient use and safe operation of power saws and/or tools associated with construction, carpentry, woodworking, and stonework;
Be in good physical condition and prepared to work in an outdoor environment and in adverse weather conditions;
Be capable of hiking distances of several kilometers of the East Coast Trail daily, while transporting tools, equipment and materials to outdoor work sites on the trail;
Have experience as a general laborer;
Provide own transportation when working in the St. John's area;
Be capable of working alone and/or as part of a team.
Assets:
Inventory/warehouse experience;
Valid first aid certification;
OH&S training.
Compensation:
Trail Crew Worker Rate: $15.85/hour, up to 40 hours per week.
While operating from work camps, employees receive an extra $100 per week plus food and tent accommodations.
Skilled Worker Rate: $20.66/hour, up to 40 hours per week (Carpentry and Chainsaw experience required)
Deadline to apply: Sunday, August 26, 2018
How to apply:
Send a short covering letter with resume, highlighting any construction, carpentry or chainsaw experience, by email (with "Trail Crew Worker" in subject line), to:
Trail Manager
East Coast Trail Association
*No phone calls, please. We sincerely appreciate all applications, but only candidates selected for an interview will be contacted.*