Volunteerism has always formed the backbone of the East Coast Trail Association. To recognize our volunteers' outstanding contributions, we hold an annual Awards Night Celebration to say thanks and show our appreciation. This year Awards' Night took place on April 20. We awarded 40 Volunteer Years of Service certificates to active volunteers who have volunteered for more than five years in 2023, along with the five volunteer awards we give out annually. Thanks to all our volunteers for their continued hard work and dedication! See below this year's recipients. 
Volunteer Years of Service certificates
Five to nine years
Terry Bullock (2018)
Jack Foley (2018)
Paula Lancaster (2018)
Heidi Murphy (2018)
Colin Saunders (2018)
Alicia Sutton (2018)
Bruce Wells (2018)
Raelene Goosney (2018)
Phillipe Lecavalier (2017)
Greg Sherman (2017)
Dylan Goudie (2016)
Hu Liu (2016)
Kim O'Leary (2016)
Jim Fitzgeralf (2015)
Harold Mullowney (2015)
Doug Ballam (2015)
Dana Griffiths (2014)
Margaret Morris (2014)
Ten to fourteen years
Madeleine Florent (2013)
Mike Flemming (2013)
Robert Hickey (2013)
Aaron O'Brien (2012)
Christine Roy (2010)
Pat Ryan (2009)
Fifteen to nineteen years
Linda Cohen (2008)
Tim Cohen (2008)
Annette Mooney (2007)
Bruce Roberts (2007)
Carol Ann Griffin (2006)
Sylvia Warkentin (2006)
Greg Bennett (2004)
Geert Van Biesen (2004)
Jantje Vanhouwelingen (2004)
Twenty to twenty-four years
Jim Butters (2002)
Dave Hammond (2002)
Twenty -five+ years
Mark Graesser (1997)
Pat Dabinett (1995)
Robbie Hicks (1995)
Adrian Tanner (1995)
Elizabeth Ann Murphy (1995)
Randy Murphy (1995)
Keith Windsor (1994)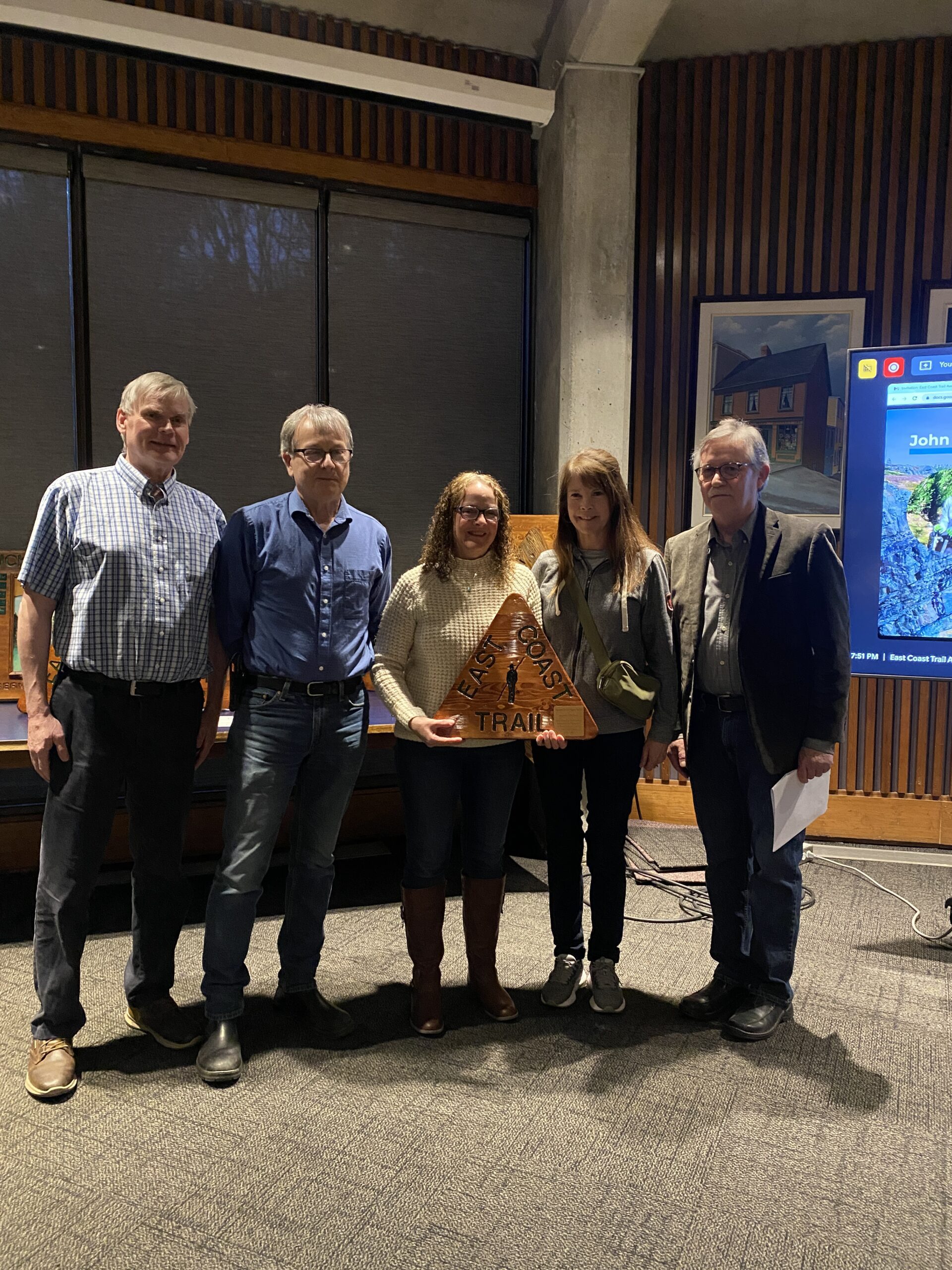 The John Ross Clipper Award recognizes volunteers who have shown great commitment to trail maintenance activities in the past year. This year's recipient of the John Ross Clipper Award is Bonita Colborne.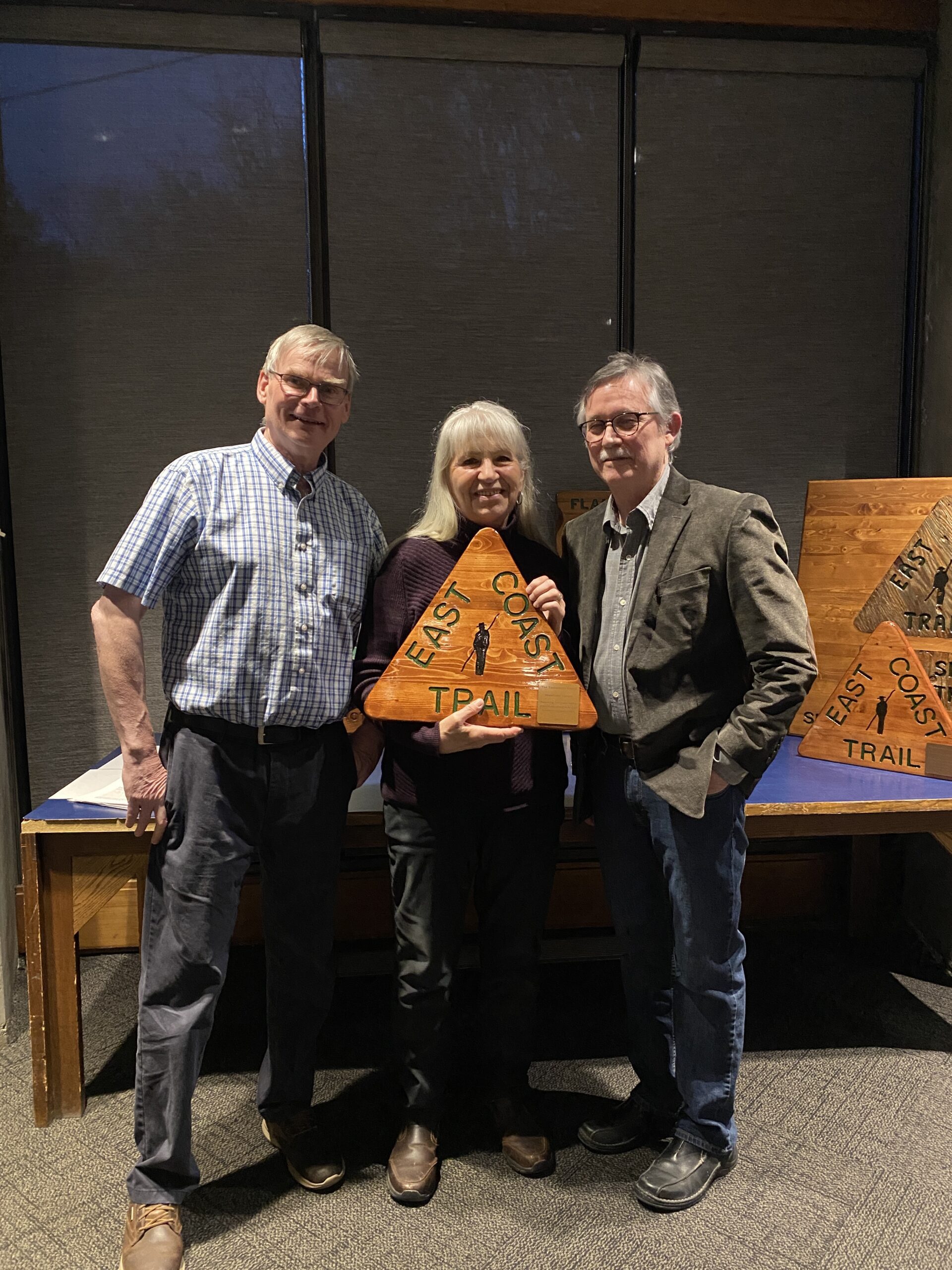 The Tuckamore Award is awarded to a supporter, person, group, organization or municipality who has made a significant contribution to the long-term preservation and protection of the East Coast Trail and its environment; who has made a difference; and helped the Association persevere and protect the Trail. The recipient of this year's Tuckamore Award is Madeleine Florent.
The Cape Spear Award recognizes and honors an individual or group who has made an outstanding and long-term contribution that supports the ongoing sustainability of the Association. The recipient of this year's award is John and Kathy Philips and their organization, the Northpine Foundation.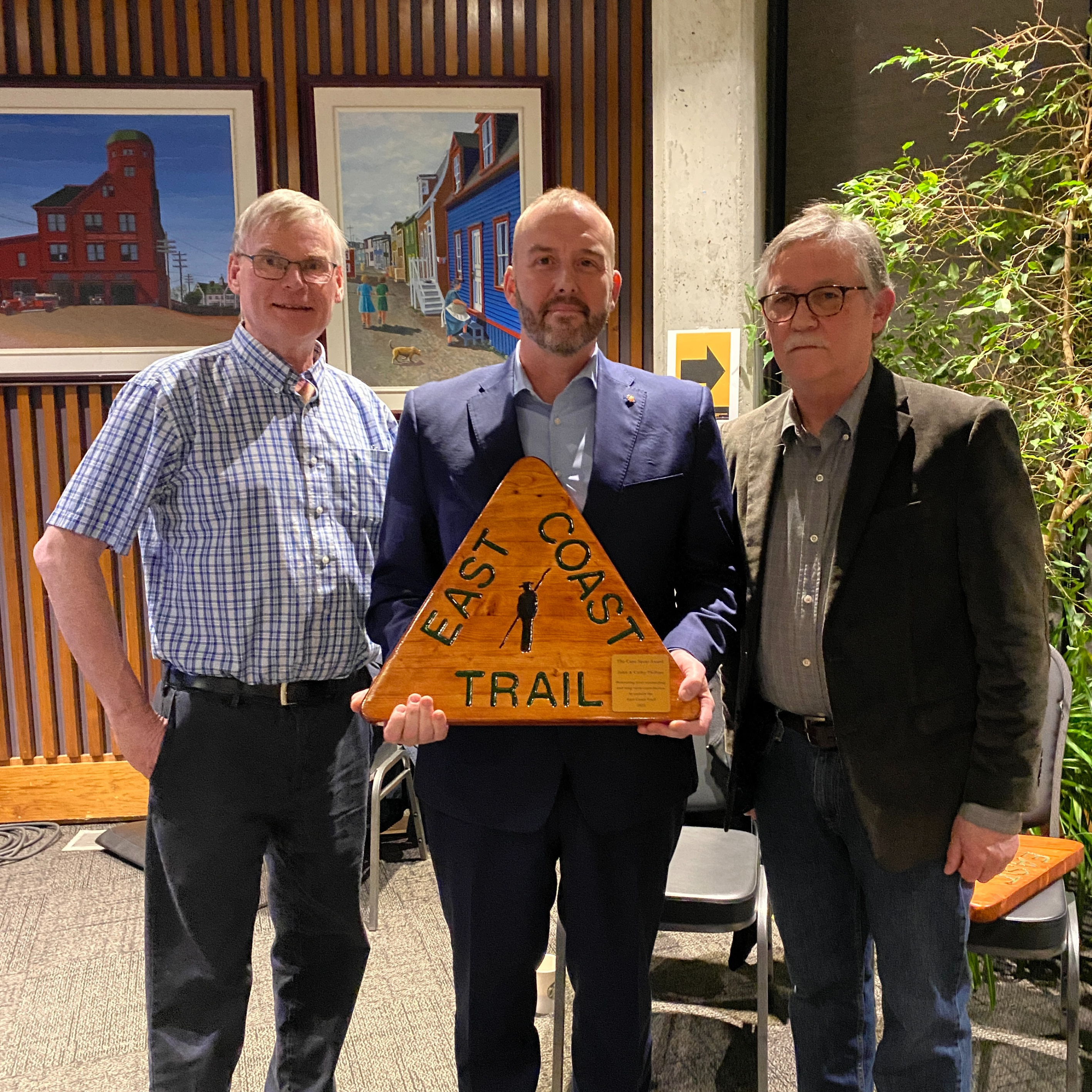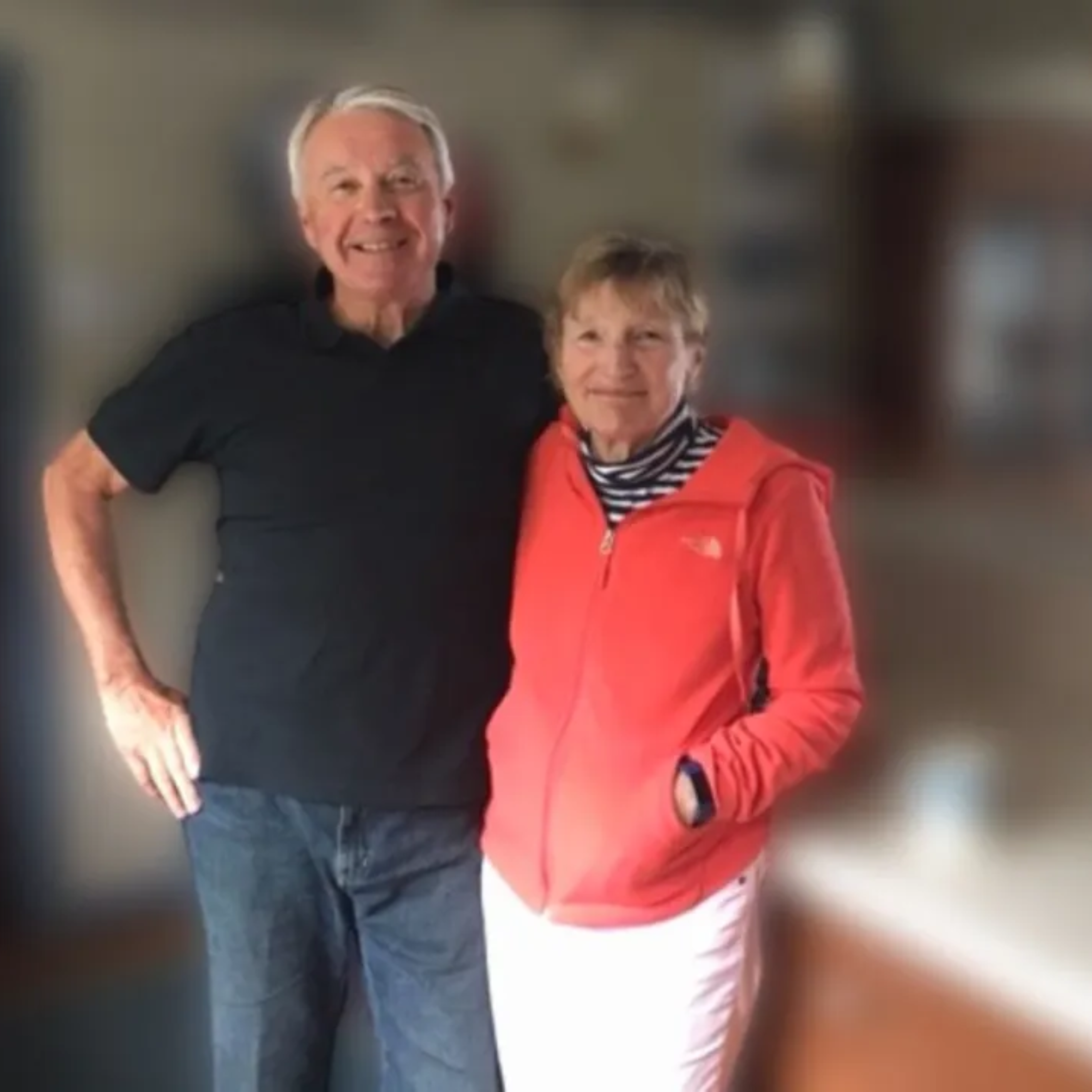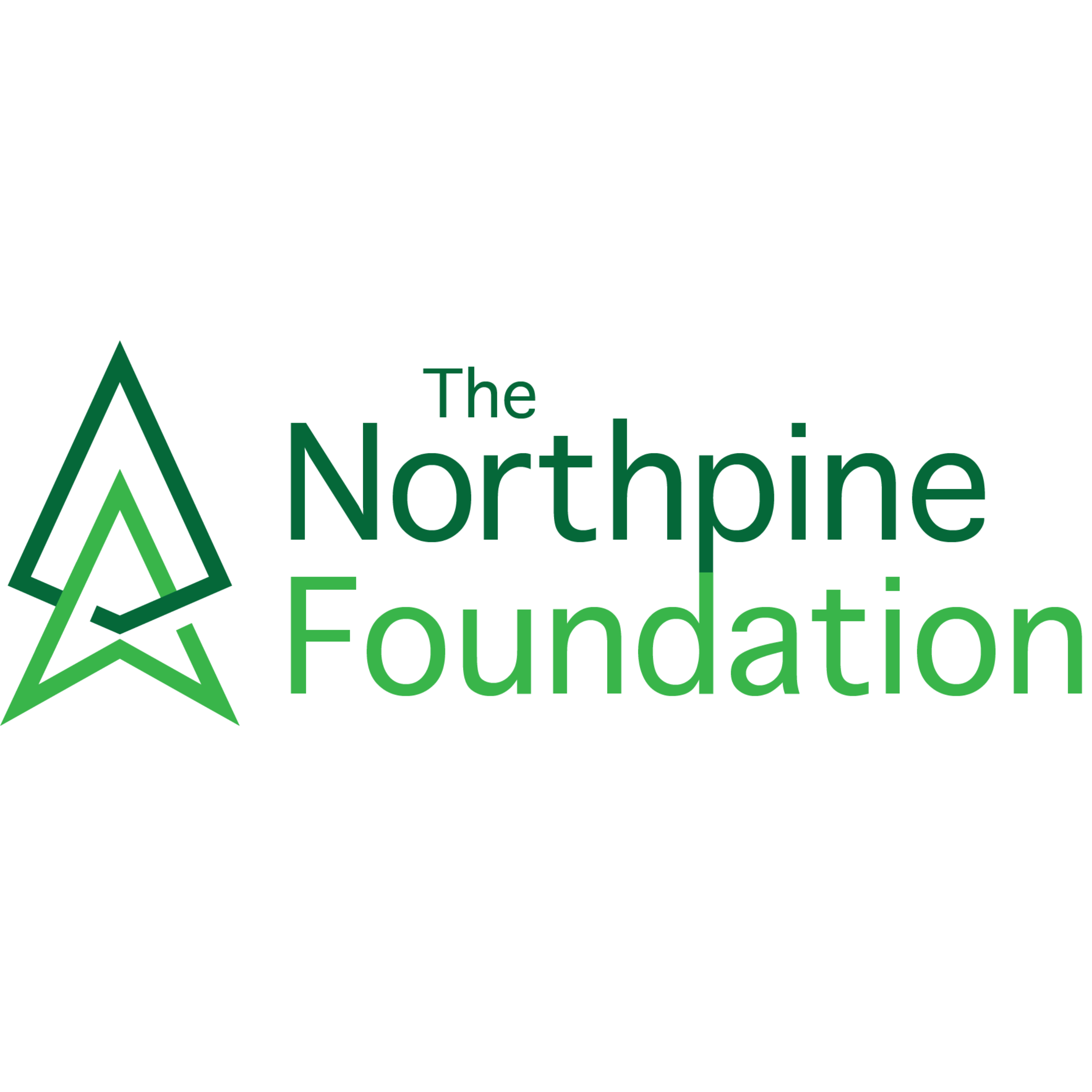 The Flamber Head Award is given to volunteers of the ECTA who have volunteered for three or more years and have demonstrated exceptional commitment to the Association. This year's recipients of the Flamber Head Award are Pat Ryan, Harold Mullowney, Doug Ballam, and John Bruijns (not pictured).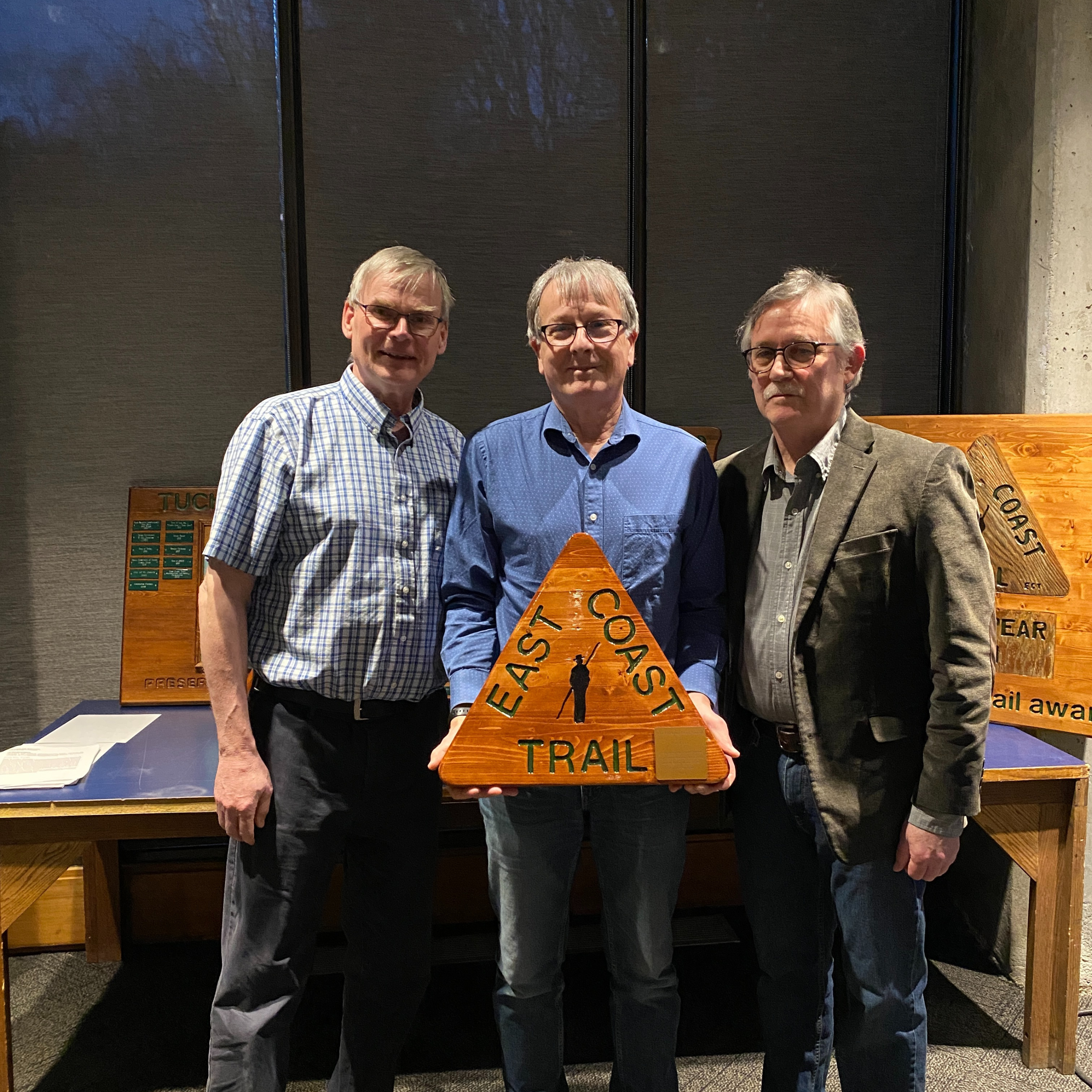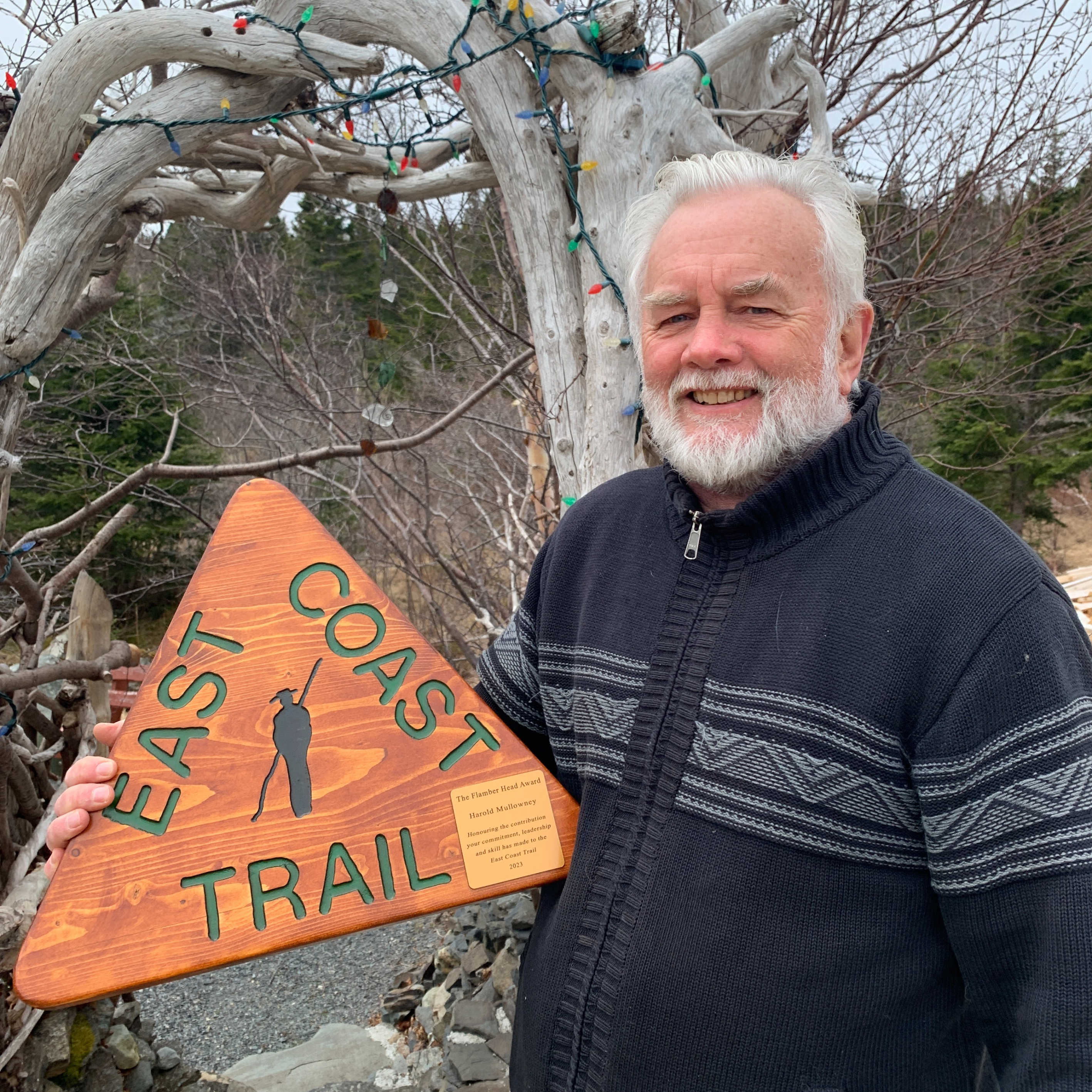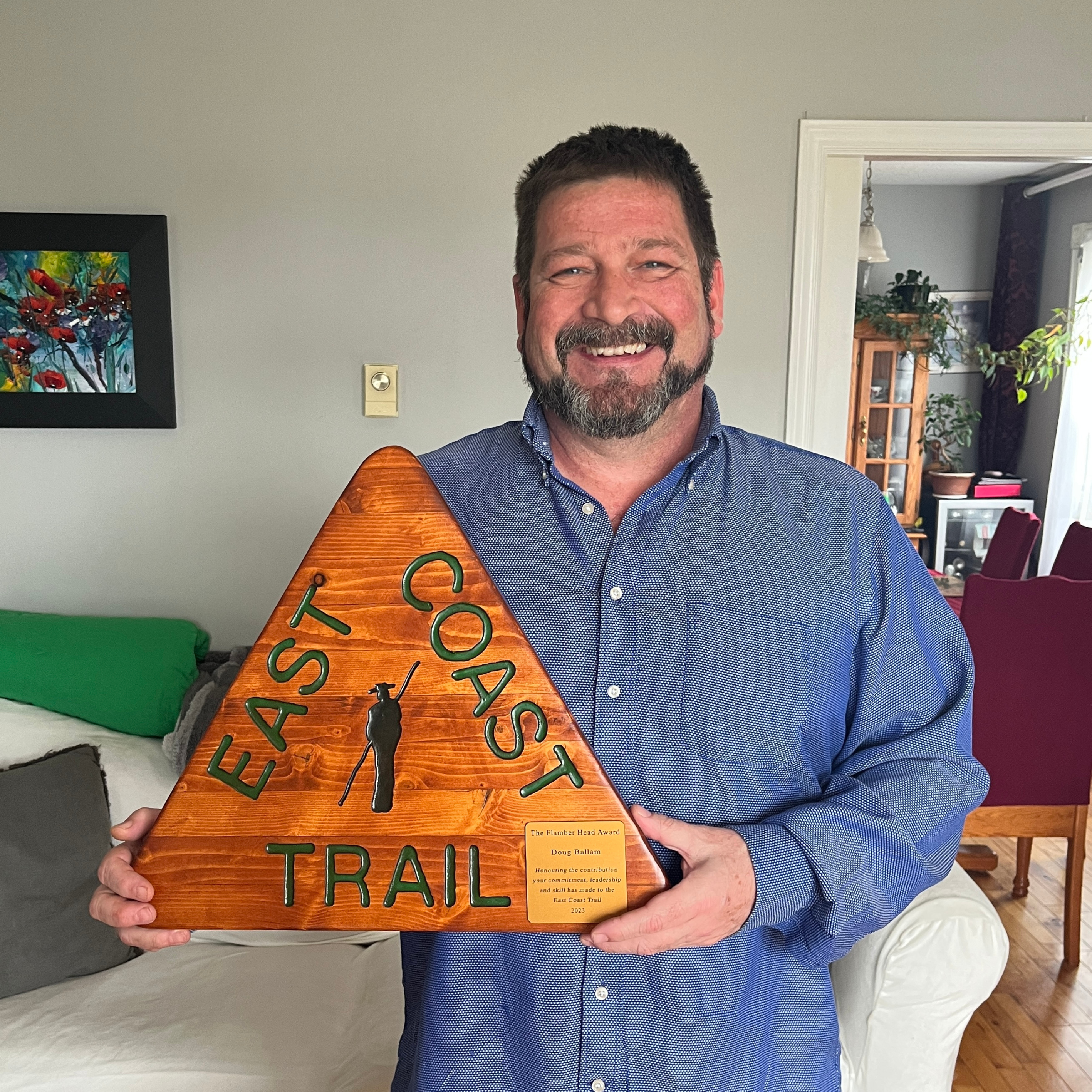 The Motion Head Award recognizes and honours the top individual fundraiser and the top team fundraiser of the previous year. This year's recipient of the Motion Head Award – Individual is Evan Simpson and the recipients of the Motion Head Award – Team is the Torbay Coyotes 1, comprised of members Ann Noseworthy, Elke Dettmer, Jantje Vanhouwelingen, Madeleine Florent, Mary O'Brien, Nathalie Brunet, Patricia E. Lacey, Robbie Hicks, Sandra Bassan, and Shirley Thorne.